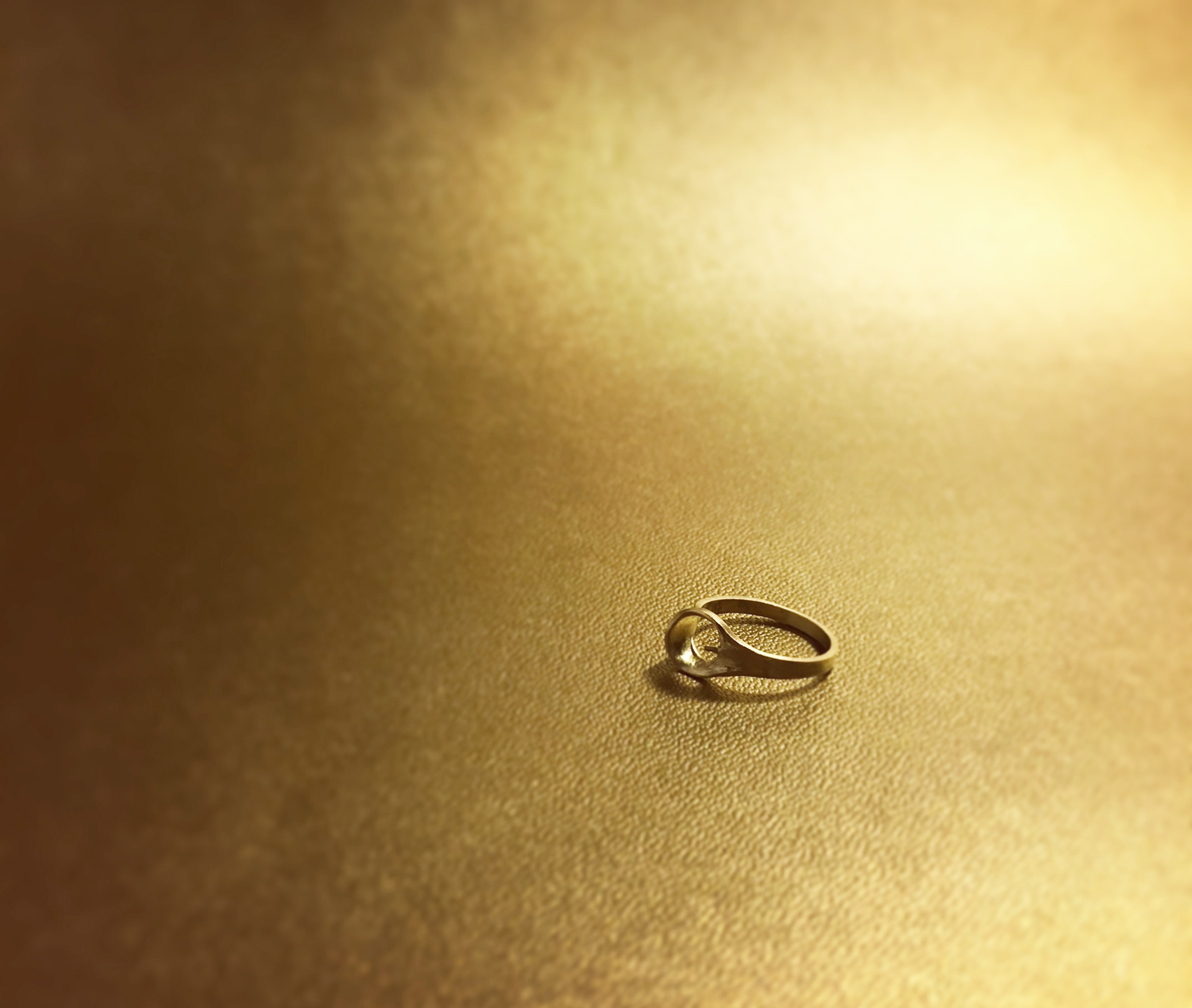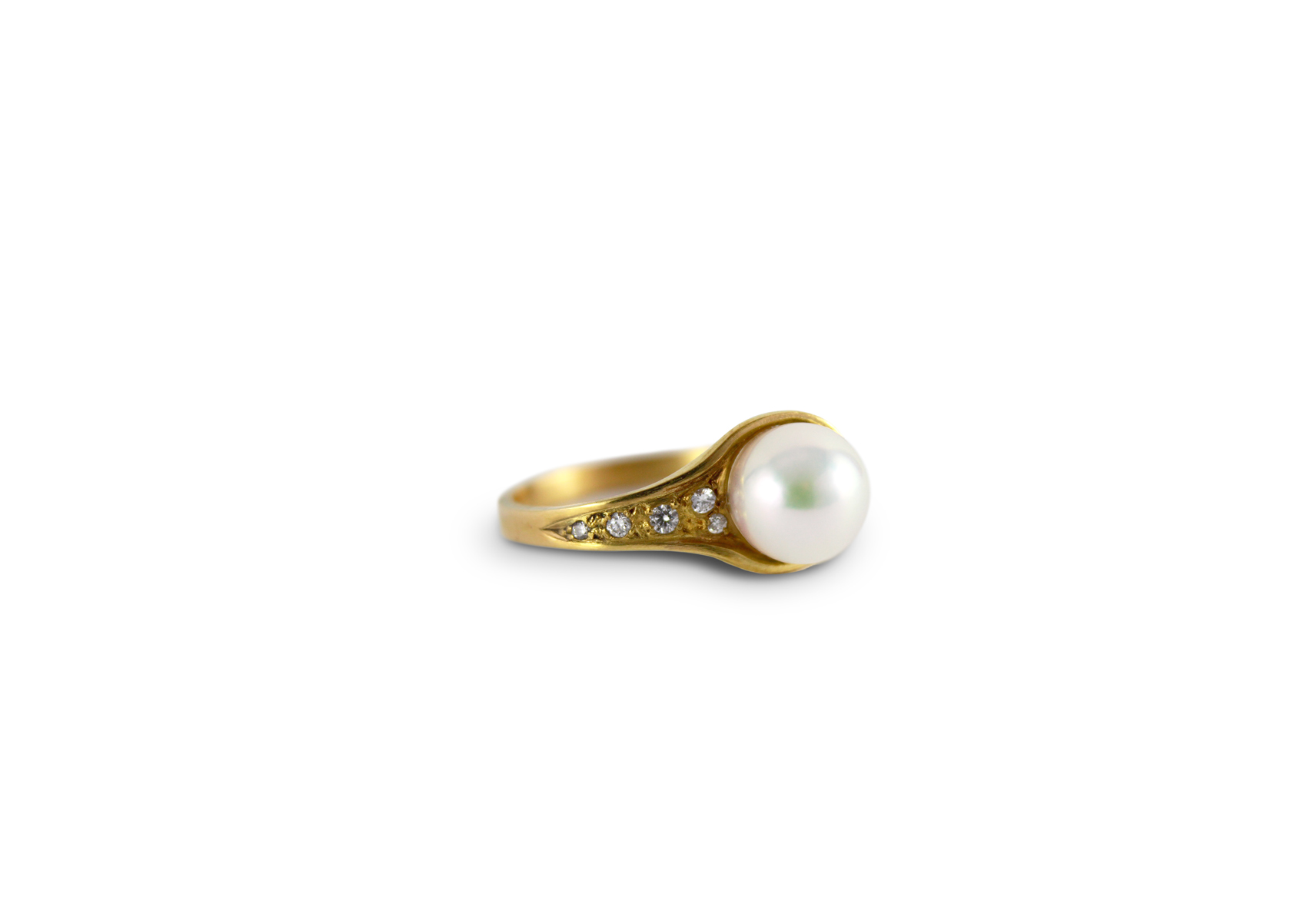 Engagement Ring for Belle
I've been very lucky to have been meeting wonderful clients who share their stories with me, then tell me that they'll leave that with me to see what creative journey it can take me on. It's fuelled by a lot of imagination, especially when I'm designing for someone I've never met. It's exhausting, but I love the intimacy of this process.
Engagement Ring for Belle was another of such rewarding commission projects. I was intrigued to learn that the couple live in two different countries, and haven't met many times in their long distance relationship. One of the only opportunities they had to spend an extended time together was during their travels in Japan. I also learned that she loves the sea; and so we decided to feature a pearl. Pearls are found in various waters around the world, but for this ring, I sourced a quality Akoya pearl from Japan. The round, pink-tinged pearl was hand-picked by an expert in Mie prefecture.
The ring is forged from a single sheet of 18k yellow gold to complement the round pearl, and decorated with diamonds.
Congratulations on your engagement Toby and Belle!
Engagement Ring for Belle
2017
18k yellow gold, Akoya pearl, diamonds