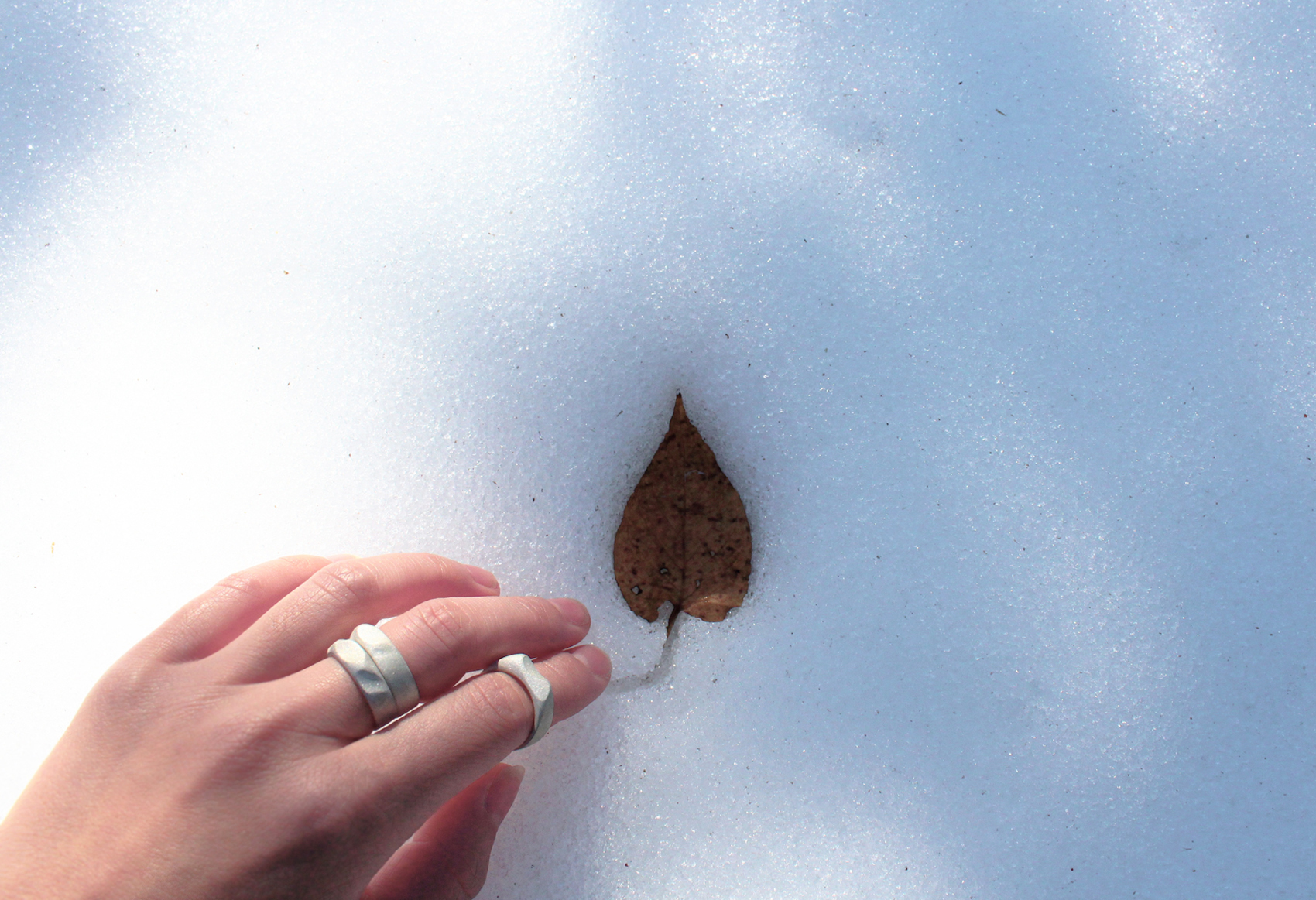 landscape series
Once, I lived in a city where it snowed a lot. On piercing cold days, it would pile up on the ground, on top of roofs, trees, cars, even on the thin frame of a fence and on the tips of each of its posts, until the pile on the ground reached the pile on the roof, creating a scenery of endless, soft, white mounds. Years later whilst traveling, I stepped into a desert and thought how curious it is that the warm sand dunes on the other side of the world would remind me of that city in snow.
My attraction to the purity, the softness, and the ephemera of the two landscapes led me to sculpt the Snowscape and Desertscape Rings out of fine silver and fine gold. The two metals have lovely white and rich yellow hues, and are softer than their alloys such as sterling silver or 18k gold. They are more prone to scratches and dints, and the surface texture will fade as they are worn, creating gradual changes in their appearances.
Snowscape Rings are available for sale on this website, at Shop.
Desertscape Rings are available upon request.
Snowscape Rings 01-09
2015
fine silver

Desertscape Rings 01-09
2015
fine gold